The Film "KUDUZ"
Production : Bosna Film d.d. Sarajevo , 1989

Executive producer: Bakir Tanovic

Felix - Young European film of the Year 1990

Directed by: Ademir Kenovic

Written by: Abdulah Sidran & Ademir Kenovic

Director of photography: Mustafa Mustafic

Starring:

Slobodan Custovic

Snezana Bogdanovic

Nomination European actress of the year 1990

Mustafa Nadarevic

Branko Djuric

Sasa Petrovic
Short summary
This is story about love and tragedy. It takes place in grim social setting of city outskirts. Badema, a seductive local girl, meets Becir Kuduz who just had come out of prison. Neither the age diference nor fact that Badema has a little girl of her own (without knowing who father is) stops them from coming together, each with plans of their own. Kuduz dream of starting up his own construction business, Badema wonts to work in local cafe where it's fun and never boring.
But Badema, is obviously a bit light-hearted and is no homebody. Kuduz, meanwhile, is a man plagued by tragedy, torn by love, passion and jealousy. The two squabble and make up, then fight and split up only to return, and so story unfolds until it reaches its inevitable tragic end. And it would all be utterly banal and unimportant were it not for fact that behind this tragedy lies pure, true love of two people who find each other in this cruel world: Kuduz and Badema's five year old daughter Amela.
Awards
European award "Felix", Paris, France - Special award for the spirit of the film coming from Sarajevo
Yugoslav Feature Film Festival , Pula ,Croatia: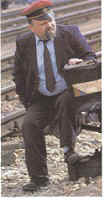 "Big Silver Arena" , producer's award
"Studio's stag", awarded by the audience
"Golden gate of Pula", awarded by the audience
"Golden wreathe", awarded by the critics
"Golden gladiator", special award
Recognition of Merit for Best Actress to Snjezana Bogdanovic
Film Festival Vrnjacka Banja, Yugoslavia:
Award for Best Screenplay to Abdullah Sidran
Film Festival, Herceg Novi:
ward for Best Director to Ademir Kenovic
Film Festival , Nis, Yugoslavia:
"Grand Prix", for Best Actor to Slobodan Custovic
"Empress Teodora", for Best Actrees to Snjezana Bogdanovic
Award for Best Small Part Actress to Radmila Zivkovic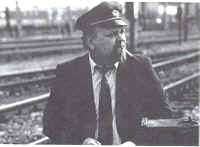 Ademir Kenovic and Abdulah Sidran